11.05.21
State-of-the-Art Technology at Juvea Aesthetics
What comes to mind when you think of the word "lasers"? We're guessing that it probably isn't health and beauty. Well, we're here to tell you that when you hear "lasers", you should really be thinking of some of the best aesthetic treatments on the market! Lasers are the best solution for a huge variety of aesthetic concerns, from body-contouring, hair removal and stretch mark reduction; to tattoo removal, vascular reduction and skin rejuvenation. Not convinced? Well, we've put together a guide to some of the incredible machines we use at Juvea Aesthetics which we're sure will change your mind – you'll be donning protective goggles in no time at all!
PicoSure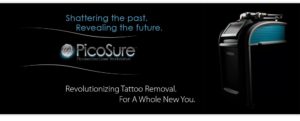 Cynosure's PicoSure laser uses three wavelengths, which makes it perfect for tattoo removal, even in traditionally hard-to-remove colours like green and yellow. The energy contained in the wavelengths breaks down the ink pigments in the skin into tiny particles which are removed from the body by the lymphatic system. Unlike most lasers which will only fade your tattoo, the PicoSure can reach complete removal, as the before and after photos show!
Cynosure Elite MPX
The Cynosure Elite MPX is an amazing laser and a true work-horse at Juvea Aesthetics. It can be used on a wide variety of skin types and needs; treating facial veins, pigmented lesions, rosacea and sun-damaged skin in addition to providing permanent hair removal. Even better, it has SmartCool Technology, providing a flow of chilled air that will help ensure your comfort during treatment.
Cynosure Icon
Cynosure has combined a fractional laser with intense pulsed light to create one of the safest aesthetic lasers available – the ICON. At Juvea, we use this laser for scar removal. The ICON breaks down the existing scars to encourage the growth of smoother, healthier tissue for an improved appearance. We also use the ICON for skin rejuvenation, reducing the appearance of sun damage and fine-lines with no downtime.